2003
Summer School
Calvert Hall College
Make a Difference: Investigate the World of Science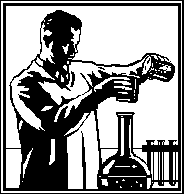 Course: Introduction To Physics and Chemistry
Dates: June 23 through July 25
Course Guidelines:
Be on time to class. A late penalty will be imposed for tardiness. Attendance is required for each class throughout this 5 week course.
Turn in all homework assignments on time and neatly done and identified.
Pass each quiz, which may be given at anytime.
Successfully pass each Test at the end of each week.
Complete and present a power point project.
70 % is the minimum passing grade.
Your grade will be calculated on a total points system.
Be polite, courteous and respectful to everyone at all times.
Keep a notebook which will include all science notes, handouts, homework, assignments and tests.
Homework will be assigned daily.
Do your part as a student and you will deserve to pass and receive proper credit for success. A passing grade will not be automatic just because you attend summer school
Course Outline:
Week One June 23 - June 27
Week Two June 30 -July 4
Week Three July 7 - July 11
Week Four July 14 - July 18
Week Five July 21 - July 25
Back To: The Wizard's Homepage